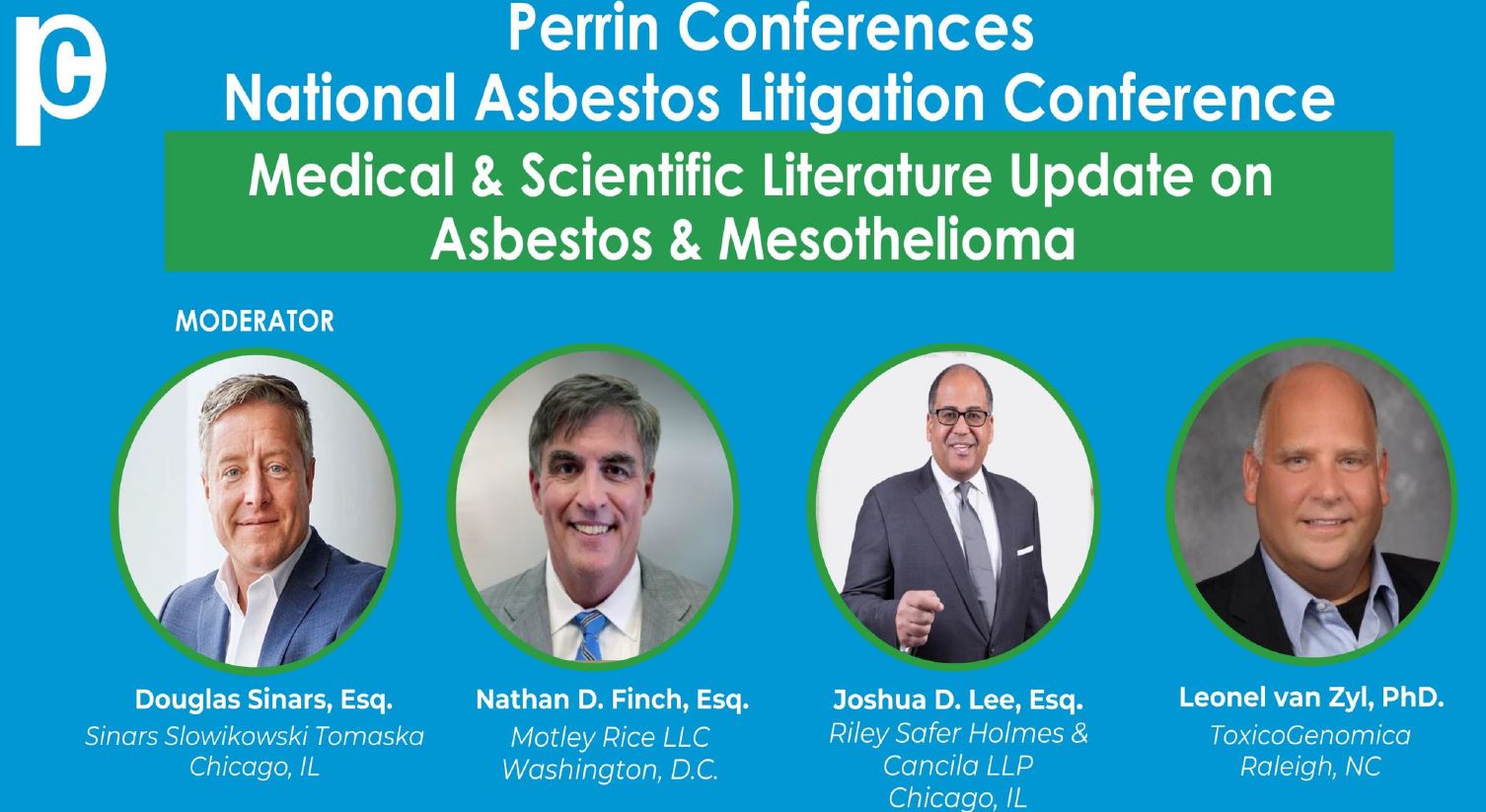 ToxicoGenomica recently presented at the National Asbestos Litigation Conference (September 12-13, 2023) hosted by Perrin Conferences and the slides are now available for download.
Len van Zyl, Ph.D, and CEO of ArrayXpress participated in an engaging panel moderated by Douglas Sinars, Esq. and titled Medical & Scientific Literature Update on Asbestos & Mesothelioma. The panel largely focused on pleural mesothelioma classification update and the status of genomics in mesothelioma litigation.
A high-level overview of Dr. van Zyl's presentation is provided below, but to view the presentations from the entire panel, please complete the form at the bottom of this page.
Not All Tumor Suppressor Genes are Equivalent
Dr. van Zyl's presentation focused on the genetics of cancer and he explained why cancer is a genetic disease and that cancer-related genetic changes arise due to:
Inheriting the changes from one of our parents (germline),
Random endogenous mistakes that happen in our DNA when cells multiply, and
Alterations induced by exogenous and/or endogenous toxicants (such as ROS and UV light).
Other information presented by Dr. van Zyl focused on the Gatekeeper, Caretaker, and Landscaper tumor suppressor genes. Importantly, while the vast majority of tumor suppressor genes represent only one of these three classes, there are some rare tumor suppressors, like BAP1 and TP53, that function across all three domains. As such, these tumor suppressors are much more potent cancer inducers than tumor suppressors that have only one of these activities. It was also emphasized that the thousands of known BAP1 and TP53 mutations are not equivalent, since they can affect different parts of the protein, and thus, its function.
Overall, Dr. van Zyl provided a modern, cutting-edge discussion on the underlying genetics that can drive the development of mesothelioma independent of asbestos. He explained the concepts in a manner that was friendly to the trial litigators interested in leveraging genomic data in the courtroom.