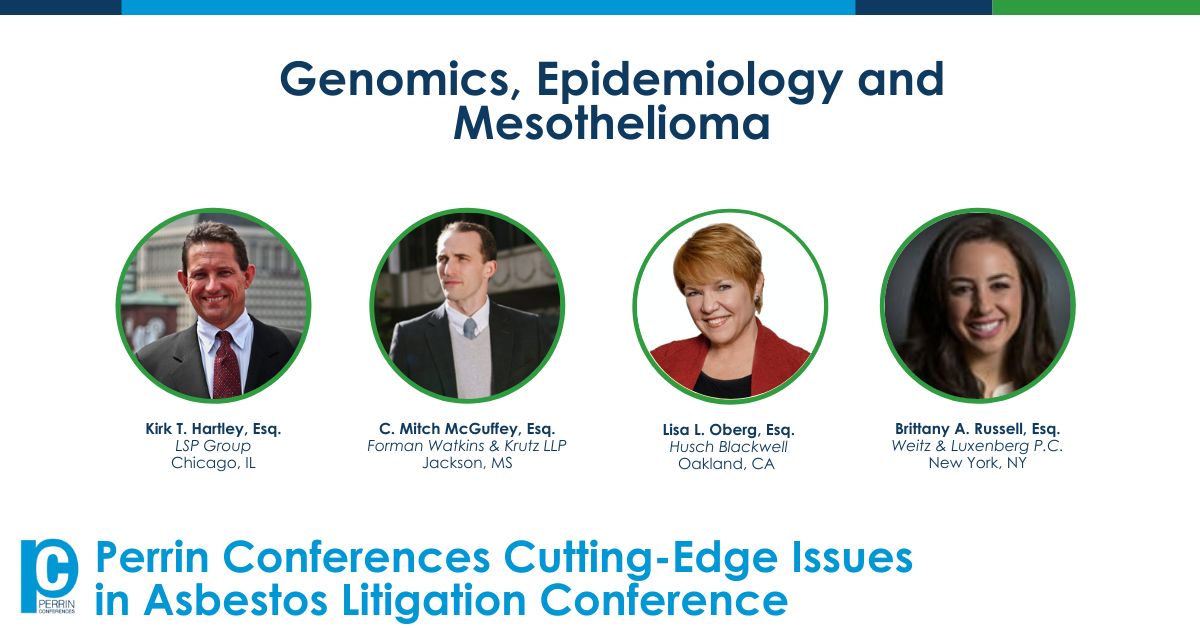 The use of genomic analysis to evaluate mesothelioma causation is a topic that will be covered at the upcoming Perrin Conference on Cutting-Edge Issues in Asbestos Litigation. As part of a panel, ToxicoGenomica's Kirk Hartley will discuss several topics at the intersections between genomic science and law. One portion of his talk will focus on notable recent legal rulings regarding access to and admissibility of genetic testing data. Other portions of the talk will focus on recent scientific articles highly pertinent to genomic causes of mesothelioma. The articles include a recent study that involved whole-genome sequencing of 14 persons who developed mesothelioma.
The panel includes three other speakers with pertinent experience and knowledge. They are Lisa Oberg, Brittany Russell, and, C. Mitch McGuffey. They will be discussing additional developments involving mesothelioma, including causation and epidemiology. The topics also include low-dose exposures and the appropriate application of cutting-edge science within appropriate legal standards
The Perrin conference will be held at the Beverly Wilshire in Beverly Hills, CA, with a program from an evening cocktail reception at 5:30 pm on Sunday, March 6th, through Tuesday, March 8th at noon.